The RAPTOR is a state-of-the art massage system designed to be used before and after sports and fitness activities. Its rapid mechanical percussions penetrate several layers of muscle with up to 3600 percussions per minute. The benefit of using the RAPTOR , as opposed to other forms of traditional treatments is that is does not engage Inflammatory Response (IR), whereas Manual Therapy causes an inflammatory response. The RAPTOR bypasses IR because it is a pain free treatment that facilitates immediate myofascial release.
Raptor Technology Benifits
Myofasical release mechanism administers deep tissue percussive penetrationn that achieves better results with minimal to no discomfort
Compact and Powerful, with interchangeable applicators that are suitable for hundreds of protocols
Although THE RAPTOR, does not replace the benefits of direct human touch and deep tissue massage, it greatly improves the effectiveness of treatment. THE RAPTOR allows a good practitioner to administer a much more effective treatment in a shorter period of time.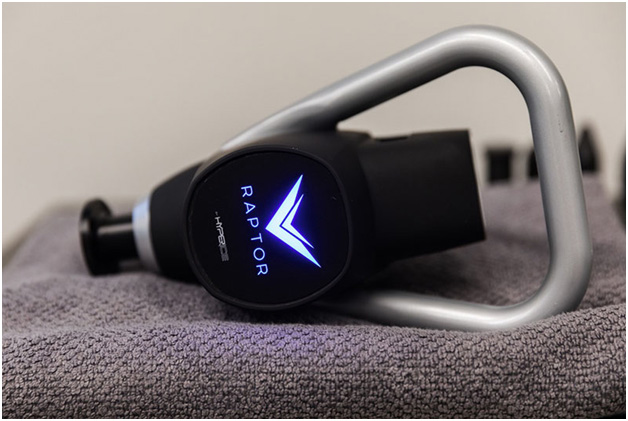 Get in Touch
Open Hours
Mon - 9am – 1pm
Tuesday - 8am – 5 pm
Wednesday – 9am – 5 pm
Thursday – 9am – 5 pm
Friday – 8am – 5 pm
Saturday — Closed
Sunday — Closed